This December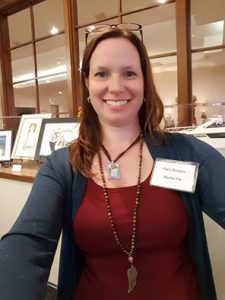 is full of events!  I haven't had a chance to post about them until now.  Last week was two local events in St. Petersburg, FL.  I had a booth at the 17th Annual St. Petersburg Yacht Club Christmas Boutique.  It was a huge show with over 50 vendors of all types.  I had it made next to the Toffee to Go booth, which was the most popular!  Something about delicious food that draws a crowd!  I also met a wonderful person, Vanessa with G.O.T. Jewelry, who was a great booth buddy to have!  She sold awesome faith based boho style jewelry.  Yes, I had to buy a necklace!
Photo from St. Pete Yacht Club Christmas Boutique.  My booth Fia's Designs–Inspirational Art for your Inner Child.  Selling artistic and inspirational notecards, Christmas cards, journals, art prints, and wearable art pendants as necklaces and keychains.  All items are designed from my original drawings and paintings and printed in studio. For more info, visit my Etsy Shop fiasfinearts.etsy.com .Thanks for your support!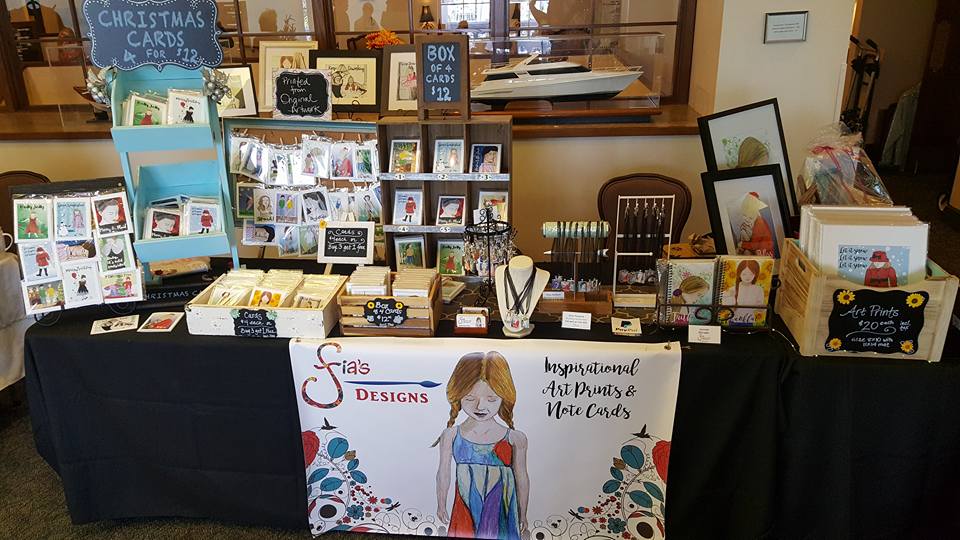 I also participated in the RJ Holiday Market with about 40 other vendors.  This show was made available to the 3,000+ employees.  It was a fun day, and I knew many people.  Thanks to all the nice people who supported me!  I'm lifting my eyebrows because I was so sleepy by the time this got started!  And, no it wasn't cold out, but I can keep dreaming!  It was about 80 degrees or more that day.