The local scene in the Tampa Bay area is very supportive of the Arts & Crafts and the movement to buy local, shop small, and support artisans.  I've had the pleasure of being involved in several events this fall.
We had a winner of the Gift Basket from the Bayonet Point Regional fundraiser.  Barbara is also an awesome baker and event planner.  Check out her shop Barbara's Cupcakes & Sweets for your next event!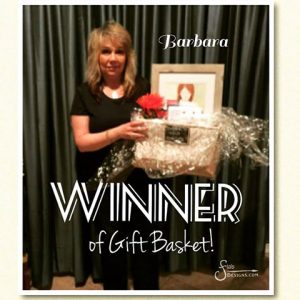 November 19th Fia's Designs was at the Calvary Arts & Crafts Festival.  This was my first event outdoors with a tent.  It went pretty well and we secured the tent so it was stable when it got windy in the afternoon.  Thanks to all the nice people who visited my booth and supported me as an artist and local small business!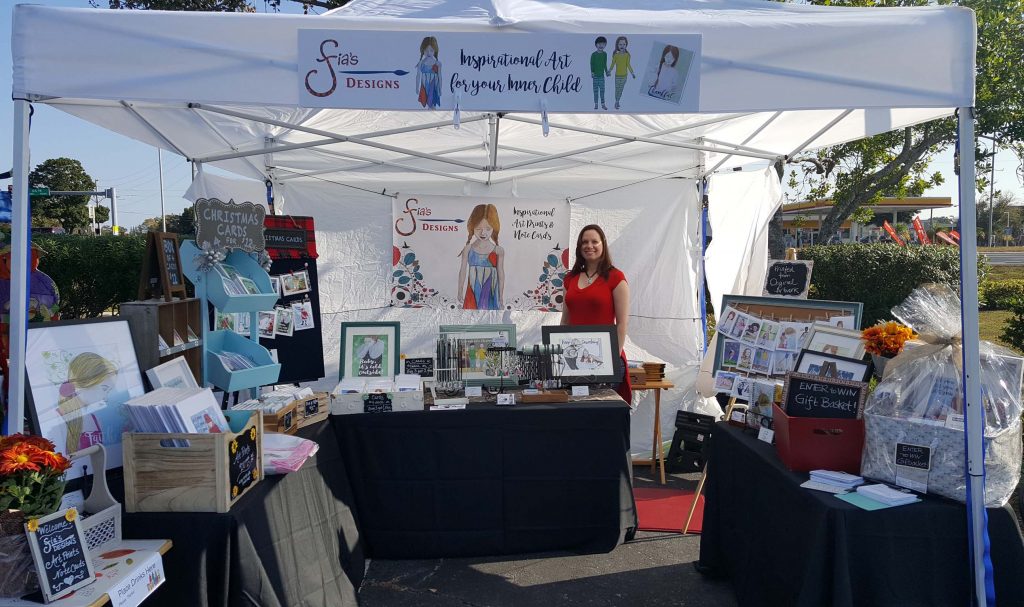 We had one lucky winner of the gift basket.  Congrats to Carol!  She was thrilled to get her art and stationery basket from Fia's Designs which included an 8×10 framed art print, notecards, fashion stapler, pretty planner stickers and tabs, and pens.