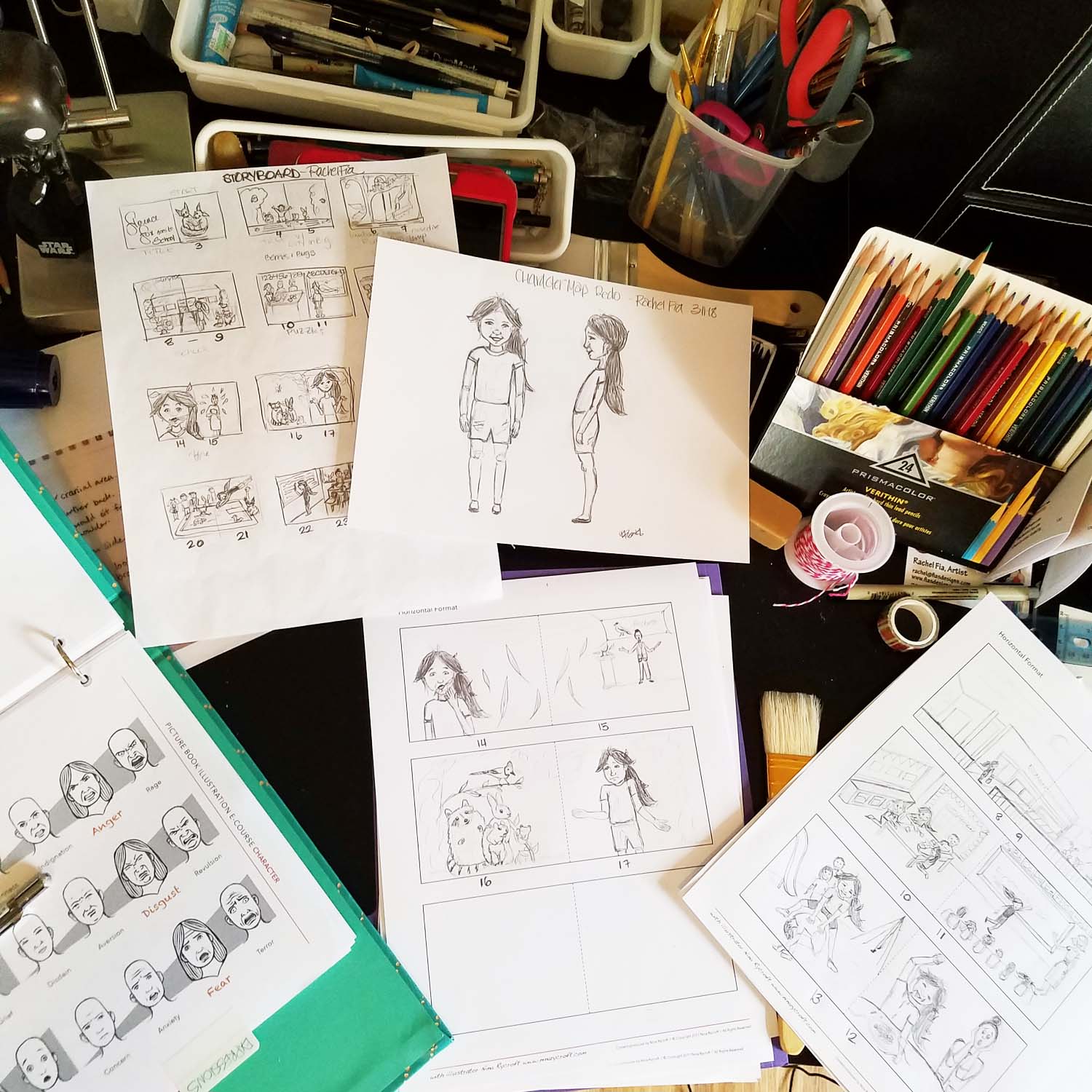 This is the third blog post in the series of Children's Book Illustration. It's a behind the scenes look at the illustration process I use to create the preliminary work before illustrating a picture book.
Storyboarding
The Storyboard is the reference guide of the book and has a small sketch for each page with room for the text, and all pages are set in a miniature size to get an idea of layout and flow. Some pages are individual drawings, and others are 2-page spreads where the drawing stretches across both pages.
Dummy Book
Once the storyboard is completed, it can be copied and assembled into a mini dummy book. Each pages turns just like a real book, and you can really get an idea of how the story will read as you turn the pages.  Check out this 1 minute video of my dummy book for Florence the Fox Goes to School by author Ben Whittacker-Cook.
Stay tuned for the next blog that will cover the test drawings to scale.