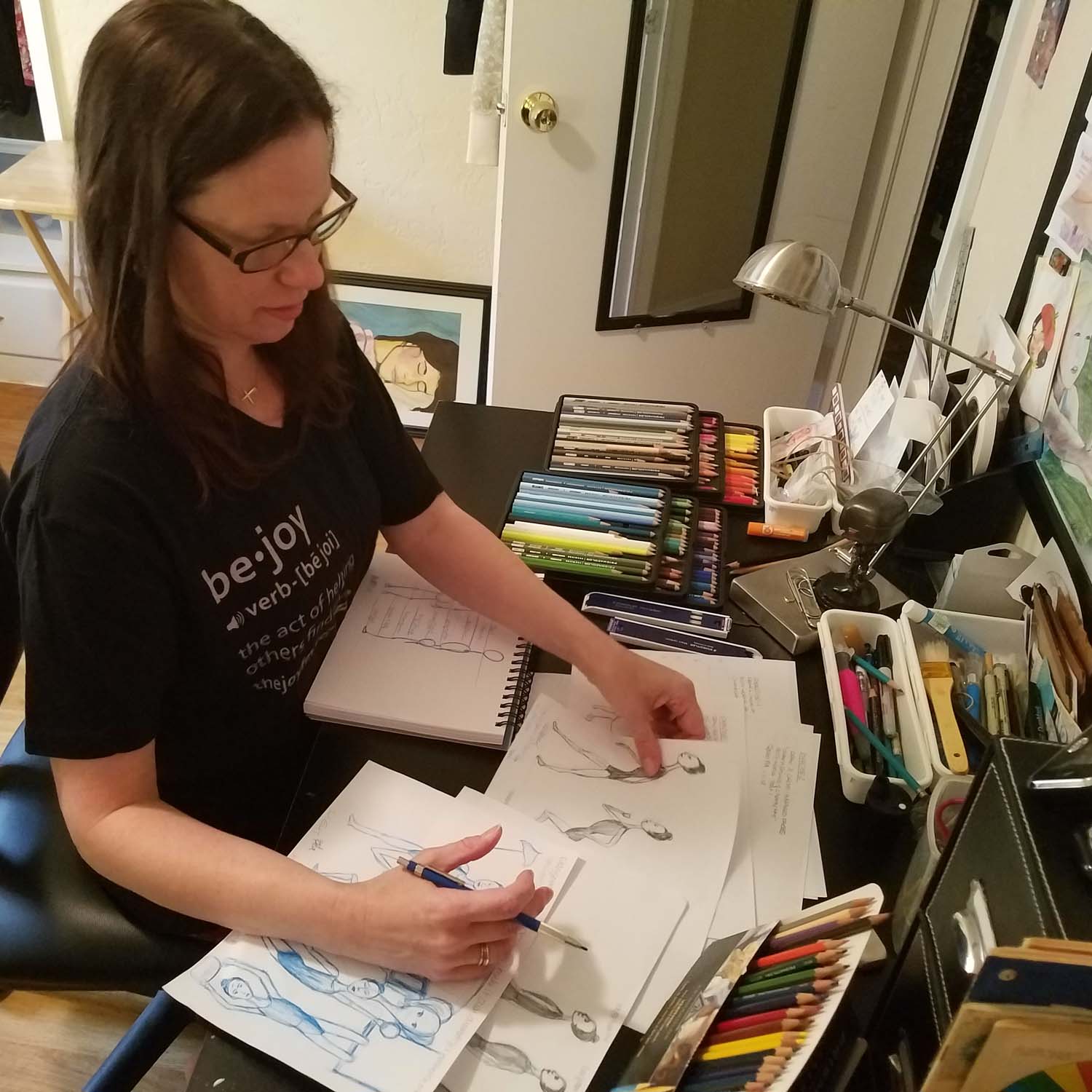 My new venture us working on children's book illustration!  I just completed a course with Nina Rycroft on illustrating picture books.  She's an amazing artist with several published books.  Nina is also an incredible teacher with a knack for breaking down the mechanics of illustrating a children's book from character design, to layout, to final production.  The logistics of the book design are incredibly detailed and take many iterations to develop, and she guides us through all the steps.
In the class, I was working on the manuscript Florence Fox Goes to School, written by author Ben Whittacker-Cook. It's about a little girl that was raised by foxes and is attending her first week of school.  She has all sorts of adventures and mishaps.  It's an endearing and playful story.  I'll show you some examples of my interpretation of Florence and her forest friends.
Character Study Process
After reading the manuscript and getting a feel for the personality and look of Florence Fox, I drew some sketches of different face shapes an expressions.  I chose one that spoke to me most.  Then I gave her the age appropriate proportions for a 5 year old.  I drew her front and side-view. I also created some action sketches to get a feel for movement.
Read my next blog on the Story Mapping and Thumbnail process for laying out the story.
Thanks for your support!